Proper medical care for drug allergies relies on patients seeking out care at an allergy clinic, going to appointments with an allergist, and often undergoing testing for their allergies. However, very few people have access to care from an allergist, and those who do only rarely seek out proper allergy care. In order to improve care and spread allergy evaluations to all patients who need them, clinicians need to know more about the motivations and concerns of patients who choose to have an allergy evaluated.
Toward this goal, USDAR investigators analyzed all participants enrolled in the registry before January 2020. The data showed that the most common primary concern for drug allergy patients was the ability to use the best medication when they get sick. Additionally, many people reported their primary concern about having an allergic reaction again in the future. With this study serving as a foundation, USDAR and studies like it can keep building toward a full knowledge base on drug allergies and the people who have them, developing and enabling comprehensive, patient-focused care.
Figure – Associations between Primary Concerns about Drug Allergy and Patient Characteristics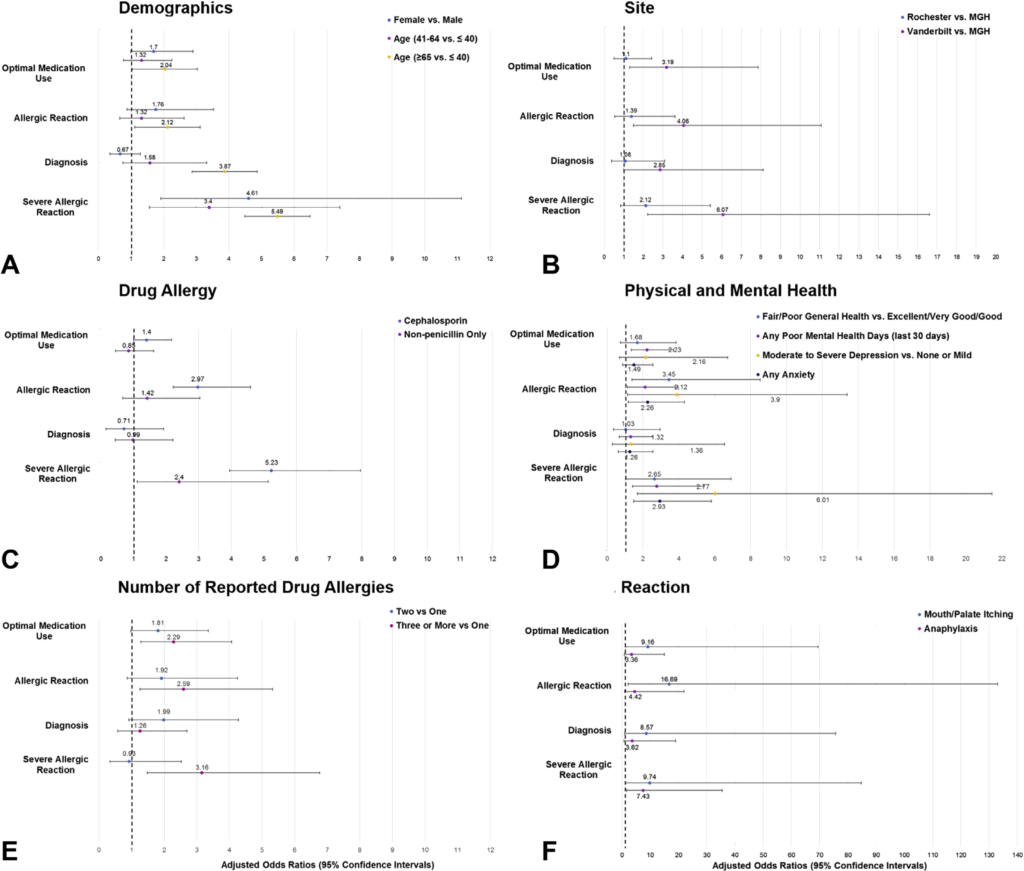 Select characteristics associated with patient concerns from multinomial regression models considering patient-reported primary drug allergy concerns, compared with no concern, which was the reference category. A, Demographics; B, Site; C, Drug Allergy; D, Physical and Mental Health; E, Number of Reported Drug Allergies; F, Reaction. MGH, Massachusetts General Hospital; RRH, Rochester Regional Health; USDAR, United States Drug Allergy Registry; VUMC, Vanderbilt University Medical Center.
Figure – Selection of Primary Concerns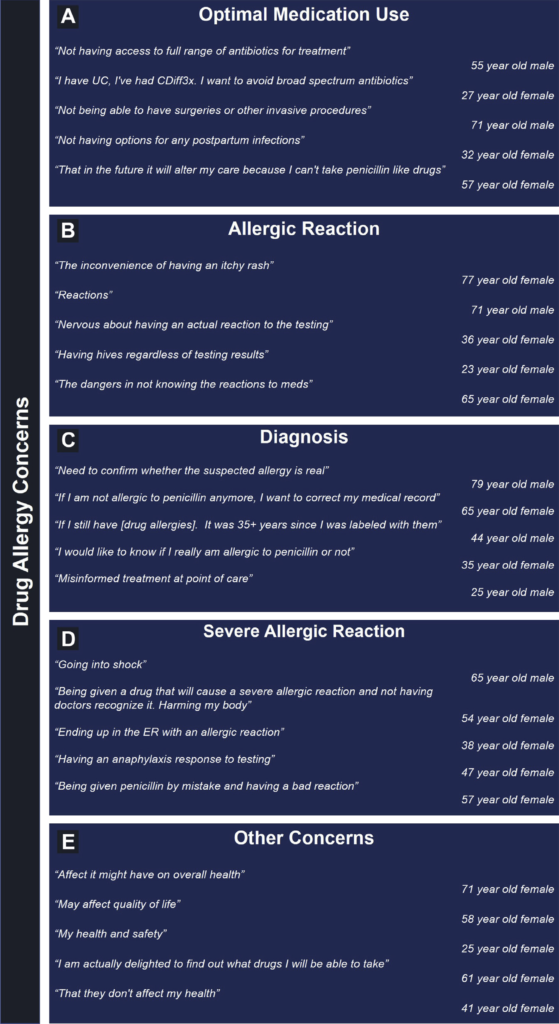 Free-text examples of patient-reported concerns by code: (A) Optimal Medication Use, (B) Allergic Reaction, (C) Diagnosis, (D) Severe Allergic Reaction, and (E) Other.